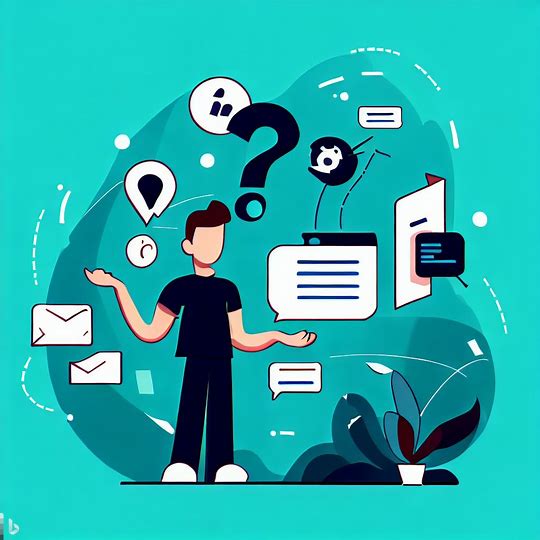 What is Data-Driven? Exploring the Basics and Utilization
In today's rapidly evolving digital landscape, the term "data-driven" has gained significant importance. But what exactly does it mean? In simple terms, data-driven refers to the practice of making decisions and taking actions based on data analysis and insights.
Understanding Data-Driven Approach:
A data-driven approach involves collecting, analyzing, and interpreting large volumes of data to uncover meaningful patterns, trends, and correlations. This method aims to leverage objective insights derived from data to guide decision-making processes, rather than relying solely on intuition or assumptions.
Data-driven decision-making relies on accurate and reliable data sources. These sources could include customer behavior data, market trends, operational metrics, or any other relevant data that has a direct impact on the problem to be solved or the goal to be achieved.
The Benefits of a Data-Driven Approach:
Adopting a data-driven approach offers several advantages in various fields such as business, healthcare, technology, and more.
1. Enhanced Decision Making: By basing decisions on concrete evidence rather than gut feelings, businesses can mitigate risks and make more informed and accurate choices. Data-driven decision-making leads to better strategic planning and resource allocation, which can significantly impact the bottom line.
2. Improved Performance: Analyzing data allows businesses to identify inefficiencies, bottlenecks, and areas of improvement. By addressing these issues, organizations can optimize processes, enhance productivity, and ultimately improve overall performance.
3. Personalized Experiences: In the age of digital marketing, data-driven insights play a crucial role in tailoring products and services to meet individual customer needs. By understanding customer preferences and behavior, companies can offer personalized experiences, leading to better customer satisfaction and loyalty.
4. Innovation and Adaptability: Data-driven organizations are better equipped to identify emerging trends, adapt to changing market conditions, and anticipate customer demands. This agility gives businesses a competitive edge and enables them to stay ahead in their respective industries.
How to Harness Data-Driven Practices:
1. Define clear objectives: Clearly outline the goal or problem you want to address and determine how data can provide insights to support decision making in that area.
2. Collect and consolidate data: Identify and gather relevant data from various sources. Ensure the quality and integrity of the data, as inaccurate or incomplete data may lead to flawed conclusions.
3. Analyze and interpret data: Utilize data analysis tools and techniques to derive meaningful insights from the collected data. This may involve using statistical methods, predictive modeling, machine learning algorithms, or visualization techniques.
4. Communicate and act upon insights: Share your findings with relevant stakeholders and translate data-driven insights into actionable strategies. This collaborative process ensures that data-driven decisions are effectively implemented and monitored for ongoing improvement.
Remember, being data-driven is an ongoing process that requires regular data collection, analysis, and adaptation. Embracing this approach empowers businesses and individuals to make smarter, more effective decisions that positively impact performance, innovation, and customer satisfaction.
The Future of Data-Driven Practices:
As technology continues to advance, the potential for data-driven practices is poised to grow exponentially. Artificial intelligence, machine learning, and advanced analytics will further enhance organizations' ability to derive valuable insights from data.
In conclusion, a data-driven approach is essential in today's information-driven era. By leveraging the power of data, businesses and individuals can unlock valuable insights, make informed decisions, and stay ahead in an increasingly competitive world. Embracing a data-driven mindset is the key to unlocking a world of endless possibilities and opportunities.
Reference Articles
Read also
[Google Chrome] The definitive solution for right-click translations that no longer come up.